CARLTON OWEN AWARDED GIFFORD PINCHOT MEDAL BY SOCIETY OF AMERICAN FORESTERS
Carlton Owen Awarded Gifford Pinchot Medal By Society Of American Foresters
USDA Forest Service Chief Christiansen Present for Ceremony
U.S Endowment for Forestry and Communities, Greenville, SC
For IMMEDIATE RELEASE (November 7, 2019)
The U.S. Endowment for Forestry and Communities (Endowment) is pleased to announce that its President and CEO Carlton Owen is the 2019 recipient of the Gifford Pinchot Medal, for his lifetime contribution to the forest sector. The award, presented by the Society of American Foresters (SAF), recognizes outstanding contributions by a forestry professional in the administration, practice, and professional development of forestry in North America. The award is granted in odd-numbered years at the SAF national convention, which was held last week in Louisville, Kentucky.
Owen said, "I am deeply honored to receive the Gifford Pinchot Medal. As my grandmother used to say, 'If you see a turtle on a fence post, you know he didn't get there by himself.' Nowhere is that analogy truer than in my receiving this award, and I am grateful for all who have had a role as mentors, colleagues, friends, and partners along the way."
"The Pinchot award is a special distinction. SAF selects nominees for their exemplary actions that further the field of forestry. These actions include bringing a professional approach to all endeavors, making an indelible mark on the profession, being a person of action in the profession, and making outstanding contributions in administration," said Terry Baker, SAF's CEO. "Carlton Owen hits a homerun on each of these, and has made an enormous contribution to the forest sector throughout his career."
Gifford Pinchot is widely credited as being America's first forester and the father of the conservation movement in North America. In addition to establishing the U.S. Forest Service, Pinchot founded SAF in 1900, where he served as president from 1900–1908 and again from 1910–1911. Since 1950 and including this year, SAF has awarded 33 medals to recipients from across the forest sector.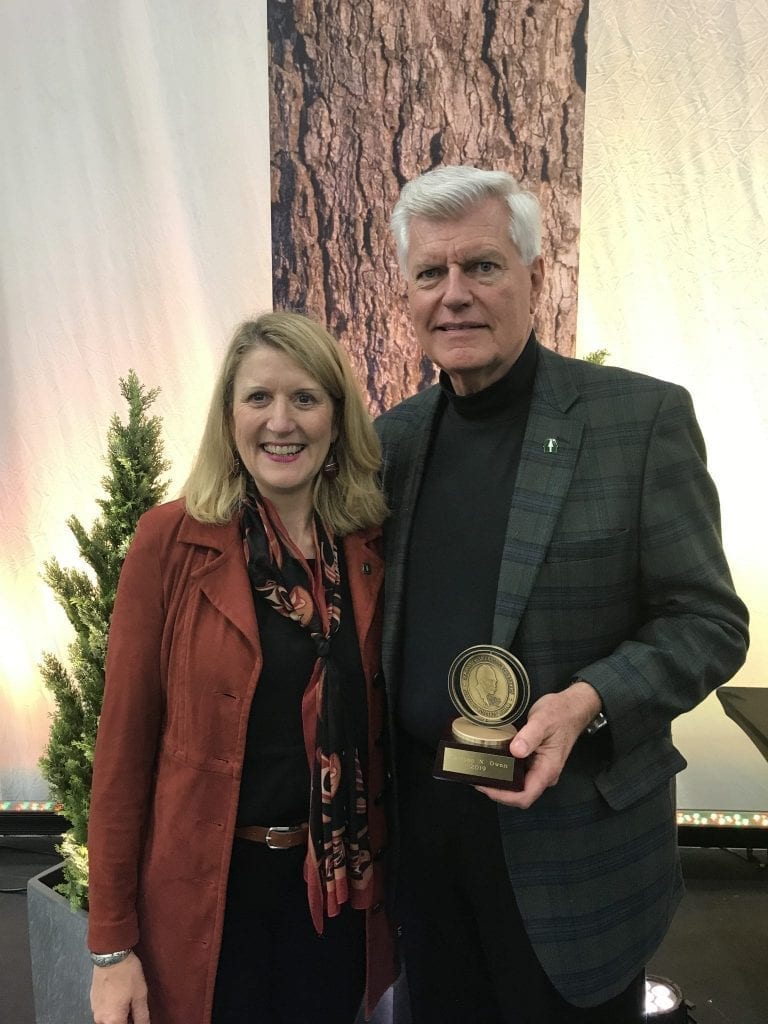 # # #
For more information, contact:
Carlton N. Owen, President & CEO, 864-233-7646, carlton@runslikeclock.work

The U.S. Endowment for Forestry and Communities (the Endowment) is a not-for-profit public charity working collaboratively with partners in the public and private sectors to advance systemic, transformative, and sustainable change for the health and vitality of the nation's working forests and forest-reliant communities – www.usendowment.org