Program Summary

The Innovative Finance for National Forests (IFNF) grant program supports the development and implementation of innovative finance models that leverage private and public capital other than US Forest Service (USFS) annual appropriations to enhance the resilience of the National Forest System (NFS) and deliver commensurate returns to stakeholders.
The IFNF grant program seeks to:
Leverage private and public capital other than USFS annual appropriations to support agency priorities;
Deliver measurable social, ecological, and financial outcomes to multiple stakeholders;
Demonstrate solutions that promise improved financial sustainability for land management;
Chart a path to scale in addressing landscape-level challenges on and near National Forests;
Generate lessons learned to incorporate in agency management and decision making.
IFNF grants could, but are not limited to, support of innovative finance models that:
Enable debt or equity financing from public or private sources to pay for the upfront costs of a project that will be paid back over time by project beneficiaries (payors);
Access new or existing markets for environmental goods or services;
Access user-based fees or contributions;
Increase pace and scale of implementation by blending multiple sources of funding or finance;
Employ any combination of the approaches listed above.
Program Update

UPDATE November 21, 2022
The IFNF program is excited to announce the third round of IFNF awards. The IFNF program will fund grants to support local stakeholders and project developers to connect public and private capital to unfunded environmental challenges in National Forests and surrounding landscapes across the United States.

Review the Request for Proposal (RFP) for submission and application details. Applications open on November 21st, 2022 and are due March 6, 2023.

Two informational webinars will be hosted by the IFNF team on November 30th (noon PST) and December 7th (10am PST). Please fill out this interest form to receive the registration link for the informational webinars.
Applicants who wish to enhance their project proposals ahead of final submission are encouraged to sign up with one of IFNF's technical assistance advisors, Gordian Knot Strategies (GKS), to receive feedback on their application ideas. GKS is offering free access to its online Arches Traro platform to help IFNF applicants identify and receive feedback on the seven critical elements needed to effectively design and implement high impact conservation finance projects. Applicants should register their interest at http://www.enkrateia.io/traro and will be assisted on a first-come, first-serve basis.
The press release announcing awards can be found here: IFNF Press Release – Round 3 Funding.
Project descriptions from previous years are provided below.

Additional Resources
Conservation Finance Opportunities Map
The Conservation Finance Opportunities Map, developed by the USFS National Partnerships Office (NPO) and Geospatial Technology and Applications Center identifies landscapes with National Forest System properties that have demonstrated needs, are a Forest Service priority, and possess initial readiness conditions for conservation finance. In two tabs, it presents an index of conservation finance opportunity around watershed enhancement and recreation infrastructure improvements. In another tab, it collects existing data layers to enable user-directed exploration. The map is presented using a story map to frame the 'why' and 'how' behind the project.
The Conservation Finance Opportunities Map is intended as a tool to help USFS and partner organizations to:
Target further scoping and analysis to refine whether landscapes have potential to utilize innovative finance approaches
Target technical assistance and capacity building to accelerate the pace and scale of work on the ground
Explore data and illustrate places and projects that are a match for a variety of funding sources and finance tools
Give conservation finance project developers a starting point for ideas on connecting agency needs and investor interests
Program Contacts

The IFNF grant program is funded by the USDA Forest Service (USFS) National Partnership Office (NPO) and U.S. Endowment for Forestry and Communities (Endowment). Additional administrative and technical support is provided by the National Forest Foundation (NFF). Interested parties are encouraged to contact the following IFNF team members from the USFS National Partnership Office to discuss ideas or opportunities.
Sophie Beavin, Conservation Finance Resource Assistant, sophie.beavin@usda.gov
Nathalie Woolworth, Conservation Finance Program Manager, nathalie.woolworth@usda.gov
IFNF Awards 2021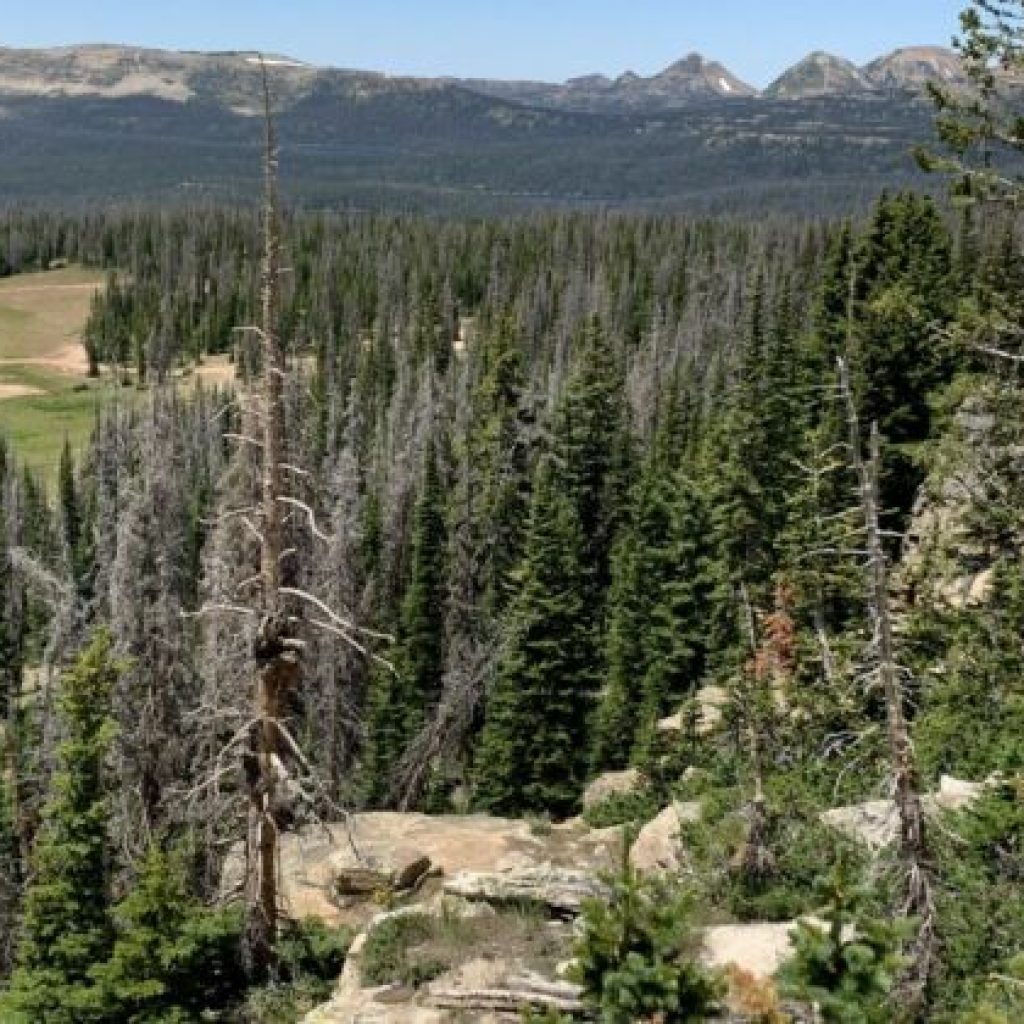 Defueling the Fire: Piloting a Resilience Fund for Weber River Watershed Communities (Pilot)
$295,000 to Summit County, Utah to pilot a Resilience Fund (RF) with key partners that pools funding commitments from local public and private entities to leverage state and federal funds for watershed health and wildfire resilience on USFS, state, and private lands. The RF will raise upfront capital required to meet high initial forest restoration costs and provide consistent funding to support fuel reduction re-entry work to maintain fire-resilient communities over the next 20 years. The RF will overcome traditional siloed land management budgets and enable more efficient capital deployment across a variety of land ownerships based on recommendations from U.S. Forest Service and a research team from Utah State University that is studying the watershed.
Initially, the Fund will be designed to support short and long-term forest restoration in the Weber River watershed but then expand to other watersheds and landscapes in the County. The partners will create a Coalition for long-term cross jurisdictional planning, coordination, and public engagement including Summit County, Weber Basin Water Conservancy District, and Mountain Regional Water Special Service District.
Driving Conservation Outcomes through Innovative Finance for Recreation Management: A Learning Laboratory in Gunnison CO (Feasibility)
$150,000 to Western Colorado University for a research project on the Gunnison National Forest (GNF) to investigate how a university and non-profit partnership can finance and support infrastructure maintenance, visitor services, and ecological restoration in critical freshwater drainages near Crested Butte, CO. The GNF is transitioning dispersed camping areas to designated camping to mitigate landscape impacts and improve recreation experiences. The project will study financing instruments that will provide services which will pay back over time after operations expenses are withdrawn.
The goal is to develop an innovative revenue source that is attractive to users, meets agency priorities, trains future land managers, and is scalable across U.S. Forest Service lands. The research will address the projected revenue growth possible by scaling the model throughout the GNF, including how increased funds can be leveraged to unlock payors for future projects.
Central Oregon National Forest Dedicated Recreation Funding (Feasibility)
$150,000 to ECONorthwest for a research project on the most efficient structure for a National Forest recreation funding system in Central Oregon based on users and beneficiaries. Central Oregon's communities have strong connections to their local National Forests, the Deschutes and Ochoco, particularly for recreation. The key innovation for this project is use of recreation benefit and beneficiary data at a detailed scale to design a user-based funding system. It must be compatible with equity and affordability objectives and complementary to ongoing and expanding local, state, and federal grant and loan programs, particularly those already underway in the region.
The funding system will then be evaluated under existing local infrastructure funding mechanisms available in Oregon for both establishment of a more comprehensive voluntary component across all users as well as proposal of a locally-managed fee-based system for those experiencing the greatest benefits. Both types of systems already exist for the Deschutes National Forest but have not yet been designed to provide comprehensive funding proportionate to costs and benefits. The project will engage active and organized stakeholder networks, already in place and supporting funding for trail projects on the Deschutes National Forest.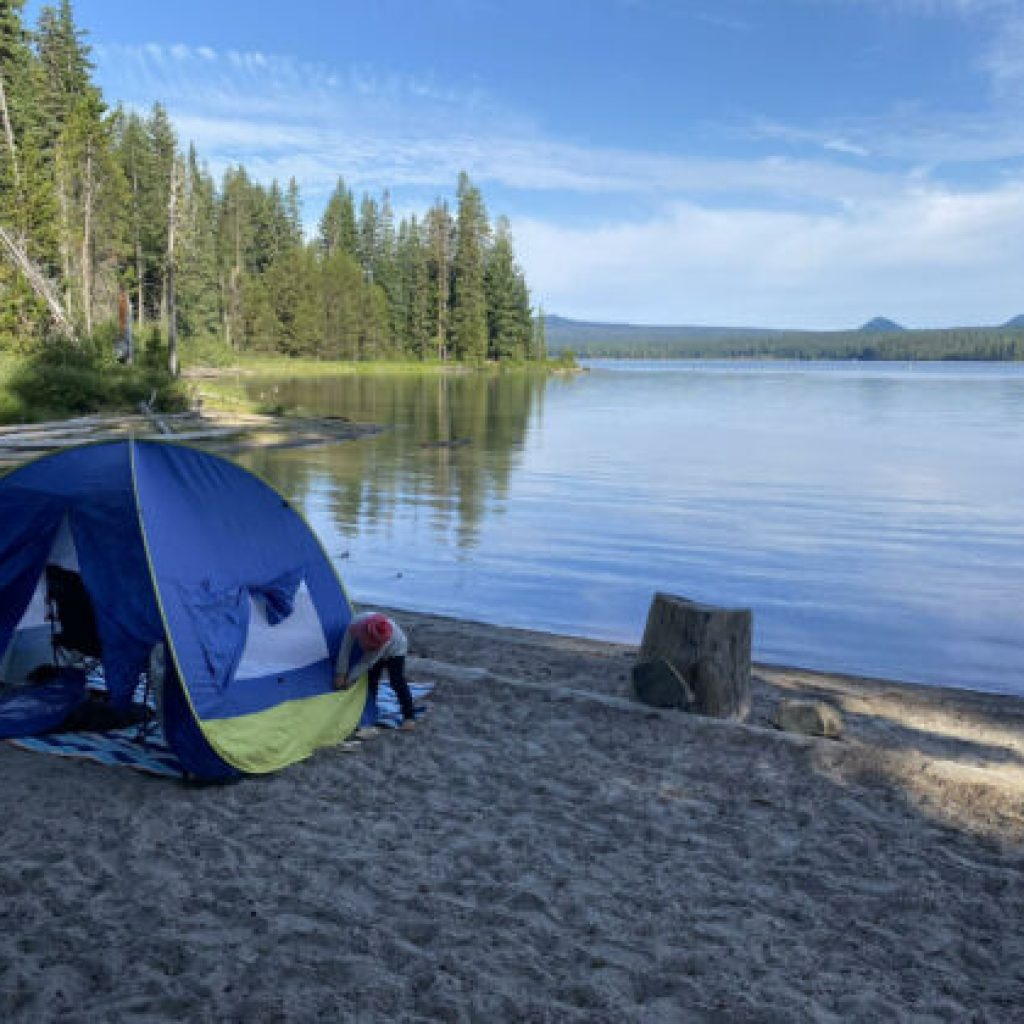 Piloting Wildfire Resilience Insurance (Pilot)
$249,000 to The Nature Conservancy (TNC) of California for a pilot project that follows on the success of research supported by a previous IFNF grant. TNC, working with its partner, global risk advisor, Willis Towers Watson (WTW), created a new insurance product, wildfire resilience insurance, which demonstrated that ecological forestry could reduce insurance premiums and considered the extent to which premium savings could fund or finance ecological forestry. For example, thinning and prescribed burning on over 30% of Placer County Water Agency's watershed in the Tahoe National Forest could reduce aggregate insurance premiums for 81,000 homes by over 40% or $21 million/yr. A 10 or 15-year bond serviced by insurance premium savings would more than cover the costs of first-entry ecological forestry. Wildfire resilience insurance also applies to commercial entities, such as utilities, timber companies, and ski resorts, whose properties and assets are at risk of severed wildfire.
This project will take the next step and pilot wildfire resilience insurance in California by structuring and placing the product for one or more buyers. For communities, this includes exploring the use of community based catastrophe insurance (CBCI), an emerging product, where a local government or other entity, like a Home Owners Association (HOA) would purchase insurance for the homes in its jurisdiction and levy fees to cover the cost of lower priced insurance and the ecological forestry that drives the reduction of severed wildfire.
Linking Public & Forest Health: Developing a Cost Benefit Model to Reduce Wildfire Smoke Impacts with Forest Management (Feasibility)
$149,773 to Blue Forest Conservation for a research project with the California Council on Science & Technology (CCST) on the El Dorado and Stanislaus National Forests into the public health impacts of wildfire smoke and the potential for additional investment in reducing wildfire risk. Forest restoration and management projects provide a variety of benefits including source water supply protection and direct wildfire protection to infrastructure and communities. One of the largest risks from wildfires is air quality impacts from widespread smoke emitted by catastrophic fires on National Forest System land. The economic impacts of wildfire smoke to public and private health systems are in the billions. These smoke impacts affect both low density populations in rural regions close to wildfires, as well as millions of people concentrated in major metropolitan areas when wind patterns transport smoke far from the wildfire footprint.
Because of both the spatial distance of smoke impacts, as well as the large number of affected people, public health is both one of the largest sources of value to reducing wildfire risk, and one of the more challenging connections to make with stakeholders that bear those negative health outcomes and costs. This project aims to address that gap by further developing a cost benefit framework for California to unlock new sources of cash flow which can be leveraged for Forest Service projects across the western U.S. that will, in part, reduce the risk and severity of wildfires.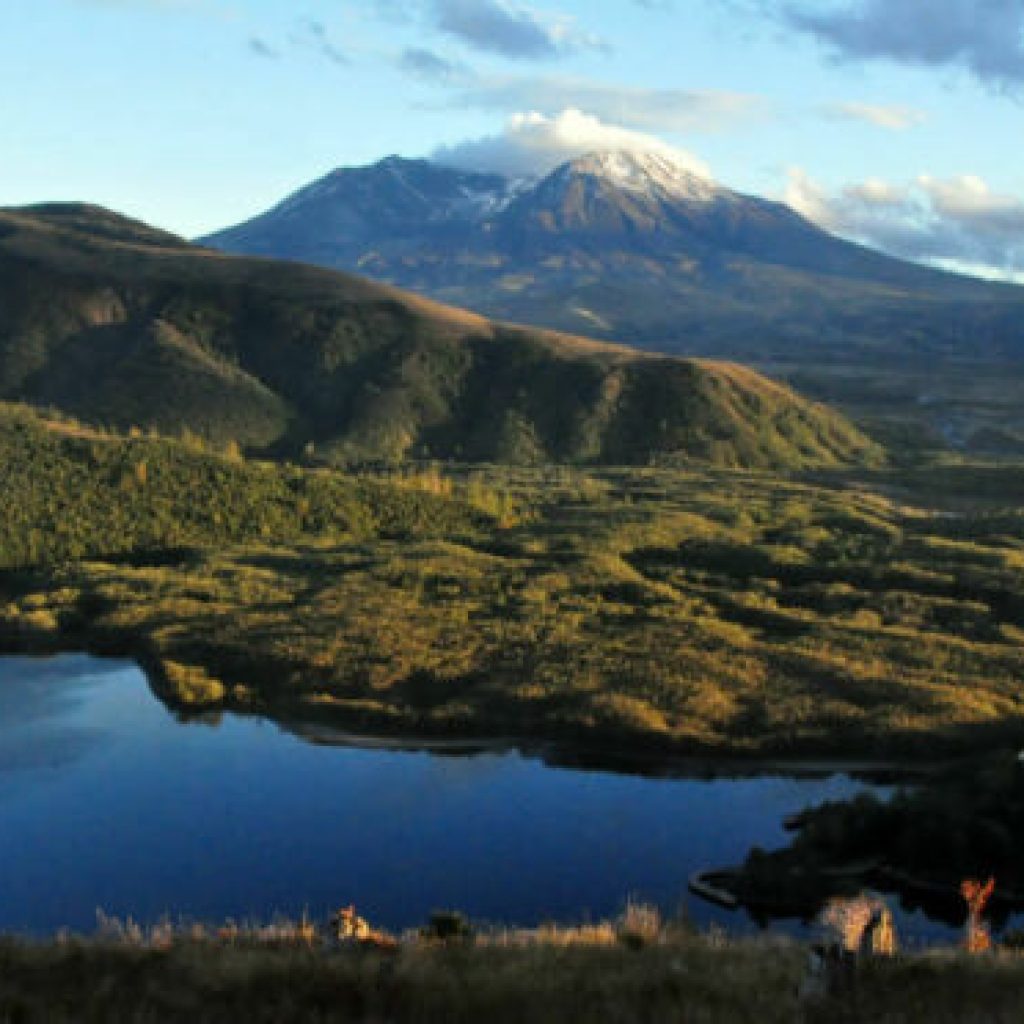 Leveraging Private, Public, and Philanthropic Partnerships to Finance the Mount St. Helens Lodge & Education Center (Pilot)
$99,495 to The Mount St. Helens Institute (MSHI) for a pilot project designed to finance recreational and educational opportunities through upgrades to the Coldwater Visitor Center (Center) at Gifford Pinchot National Forest and Mount St. Helens National Volcanic Monument in Washington state. A previous IFNF supported feasibility study identified two key problems where creative financing is required: that private finance can only cover a portion of the total cost, and overcoming risks associated with private lending for land operating on a U.S. Forest Service Special Use Permit.
MSHI is pursuing a three-pronged approach for the $47 million investment that includes Revenue-Financed Debt, Public Grants and Appropriations, and a Capital Campaign. MSHI and partner Quantified Ventures will leverage projected revenues from the Center to secure private lending through commercial or regional banks. Expected future revenues will justify up to $15 million in financed debt. They will explore innovative financing approaches, such as utilizing a conduit issuer and passing along lower interest rates to MSHI, to reduce the cost of capital and encourage private investment. MSHI will separately pursue $20-30 million from federal, state, and local funds and launch its capital campaign of $5-15 million.
Financing Innovative Partnerships for Rural Recreation Infrastructure (Pilot)

$377,000 to Quantified Ventures for two pilot projects on the Inyo (California) and Mount-Baker Snoqualmie (Washington) National Forests that build on previous IFNF feasibility study grant support. QV developed a model for financing recreation projects using a three-pronged approach:
Borrowing based on anticipated future project revenues from long term permits and deploying that capital to pay a portion of the upfront costs,
Quantifying the projects' impacts, identifying which organizations benefit, and securing financial support from those beneficiaries, and
Binding stakeholders, regional authorities, and local governments together through a "recreation council" structure that is empowered with the legal authority to engage in contract agreements, solicit public funds, and pass-through funding for target investments.
For example, on the Inyo, the Eastern Sierra Council of Governments and Eastern Sierra Sustainable Recreation Partnership demonstrate that a collaborative council structure is more competitive for public funds. This approach would enable National Forests to translate project revenues into upfront investment and leverage stakeholders to fill funding gaps through direct contributions and/or grants and appropriations. This approach will both engage local stakeholders and provide pathways to further economic development in gateway communities contiguous to the National Forests. This project will pilot this approach by closing transactions on the Inyo and Mount-Baker Snoqualmie National Forests and then hosting convenings to enable replication across the U.S. Forest Service.
Scaling Biomass Energy Implementation Across Multiple USFS Regions (Scaling)

$115,550 to Wisewood Energy to continue IFNF support to launch Biomass Utilization Funds across the Sierra Nevada and Pacific Northwest. Wisewood seeks to capitalize two investment vehicles that will leverage public funds available for forest health and rural energy resilience combined with private equity and philanthropic mission-related investments to implement 2-4 community-scaled modern wood energy projects in three U.S. Forest Service Regions in California, Oregon, and Alaska. By combining these sources of capital, strategies pioneered in other renewable energy markets will be adapted to the wood energy market.
This approach innovates biomass energy project implementation by offering a turnkey solution to address the biggest barriers to the widespread adoption of community-scale biomass energy in the U.S. West: capital costs, continuity across project stages, and dependable operations, providing confidence to project hosts and funders that these projects will be successful and returns will be realized.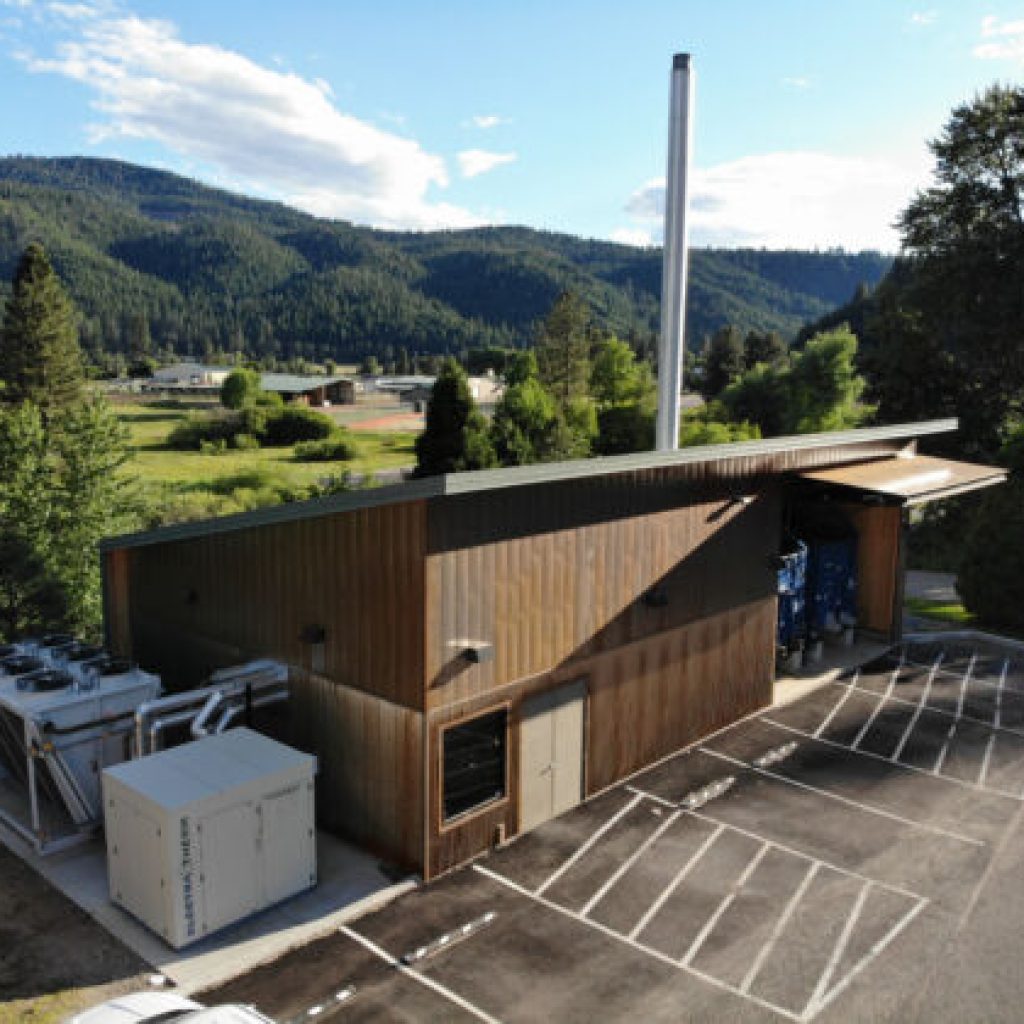 Spurring Collective Action for Resilient Watershed Investments: A Blended Finance Strategy to Unlock Corporate, Utility, and Public Funds (Scaling)
$470,000 to World Resources Institute to work with the Bonneville Environmental Foundation and American Water Works Association to scale and accelerate corporate participation in conservation finance mechanisms on National Forests and adjacent lands in Regions 2, 3, 4, 5, 6, and 8. An estimated $50 million backs recent corporate commitments to net-zero emissions, halt the loss of nature, and enhance water stewardship (including more than 400 water targets). These targets have generated a demand for investment-ready water stewardship projects that increase water quantity and deliver other environmental co-benefits. However, it is hard to match this demand with a supply of projects on National Forests and adjacent landscapes. Emerging conservation finance (CF) mechanisms, like green bonds, Forest Resilience Bonds, conservation trust funds, etc., provide options to unlock this new funding stream and leverage utility and public funds.
This project will unite experts in corporate water stewardship, water and hydropower utility operations, and conservation finance project developers to institutionalize blended finance approaches for landscape-scale water and fire resilience. These efforts will chart a new pathway for future corporate target-setting to link with conservation finance projects on National forests and adjacent lands. Priority will be given to investment-ready projects that enhance social equity, provide jobs and other important benefits to underserved communities, sovereign tribal nations, Native and Indigenous communities, and rural communities. WRI and BEF will drive significant corporate, utility, and private funding to partners developing landscape scale restoration projects on National Forests and adjacent lands.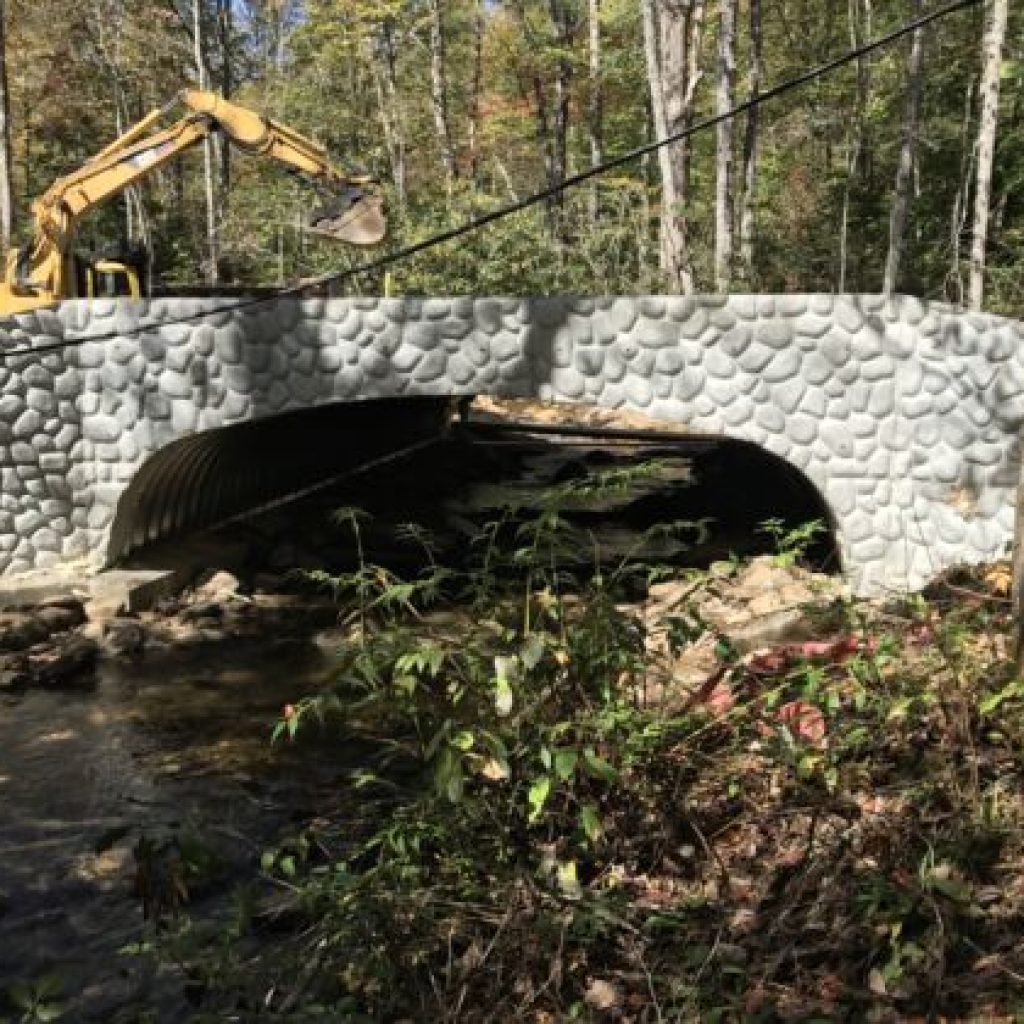 Watershed Protection Rapid Response Fund: Leveraging Private & Public Investment for Emergency Storm Damage Repairs (Feasibility)
$63,717 to Trout Unlimited for a research project into the feasibility of a public-private investment vehicle that can be used both retroactively to pay for prompt repairs to storm related damages to the road system in North Carolina's Pisgah and Nantahala National Forests and adjacent communities and proactively for strategic infrastructure upgrades at vulnerable locations on roads before they become the next storm casualty. Existing storm related emergency funding from the federal government will be explored as a possible payback mechanism. Major storm events routinely overwhelm western NC national forest's road infrastructure resulting in stream crossing failures, road washouts and landslides which damage fish and stream health, public access, and drinking water supplies. The U.S. Forest Service annual budget does not cover repair costs for these roads and other federal emergency relief funds can take three or more years to obtain while damages grow worse over time.
Trout Unlimited is convening a team of financial experts to explore the structure of a privately or publicly supported investment fund that will allow rapid response to damaged areas with the fund to be repaid by federal emergency relief dollars once they arrive. The research will also examine how a fund can also be used to proactively and strategically to address already identified problem sites before damages occur.
CalForest WRX – Stimulating Investment in Forest Health and Community Well-being (Feasibility)
$84,986 to Humboldt County, California for a research project into the feasibility of a Forest Health Fund (FHF) to subsidize forest thinning and biomass removal. The CalForest WRX Alliance is a diverse group of stakeholders convened to improve social, economic, and environmental sustainability in Northwestern California including the Six Rivers National Forest. This project aims to reduce severe wildfire risks from small diameter timber on public and private lands by unlocking opportunities to generate a positive revenue flow from forest resources that are currently low value. It seeks to use these products to meet demand in the manufacturing industry, particularly around affordable and low-income housing projects.
The proposed FHF is an essential part of holistic forest health work to support strategic landscape investments by subsidizing the difference between what the market will bear in terms of value and the treatment costs. The FHF needs to be appropriately capitalized and structured to sustain forest thinning and biomass removal at the pace and scale needed when market values do not meet or exceed treatment costs. As part of the research, this project seeks to model landscape and market conditions such that the FHF capitalization needs, and fund structure are developed to meet the CalForest WRX Alliance goals for community and landscape wildfire resilience.
Photo Credit: Header Image: Forest Service photo by Pattiz Brothers.