Healthy Watersheds Consortium Grant Program
This partnership that included the Endowment, the Environmental Protection Agency (EPA), and USDA Natural Resources Conservation Service (NRCS) concluded fall 2022.
The informational graphic below highlights program successes.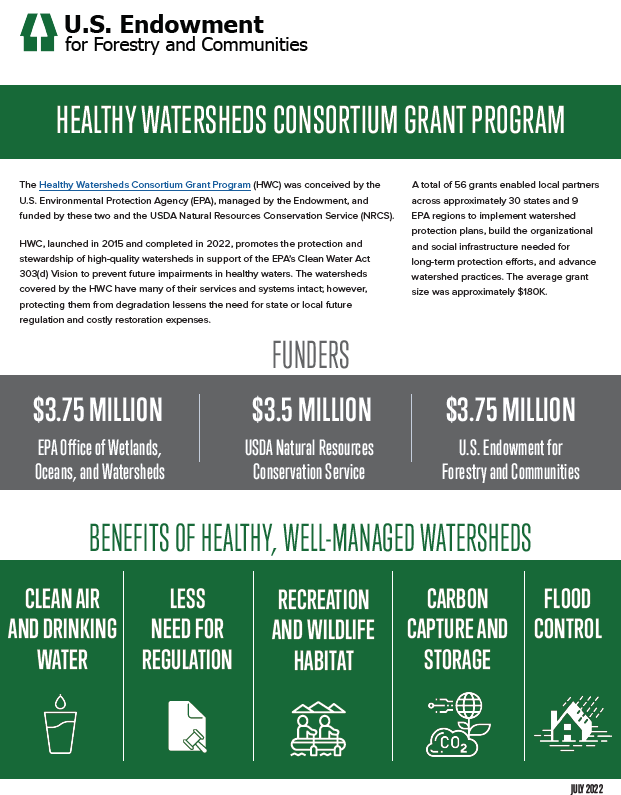 For more information on this project, please contact Peter Stangel, Chief Operating Officer at peter@usendowment.org; (404) 915-2763.